We're celebrating 25 years of Sky Sports, so here's a look at some of our most memorable boxing moments.
We have brought you Mike Tyson Oscar de la Hoya, Erik Morales, Marco Antonio Barrera, Manny Pacquiao and of course, Floyd Mayweather, from abroad.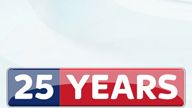 Your best Sky Sports moment
Sky Sports celebrates 25 years of coverage sport, so why not pick out your favourite?
British stars like Frank Bruno, Lennox Lewis, Nigel Benn, Chris Eubank, Joe Calzaghe, Ricky Hatton, Carl Froch and now Anthony Joshua have always been to the fore.
Source:-skysports.com